---
Wining and dining in style are amongst the highlights of the day, particularly out on the patio, overlooking the sea, beneath the palm trees and the stars above. Pre-dinner drinks, or cocktails into the early hours, are served in the intimate atmosphere of the Argonaut bar to the accompaniment of live music. Folkloric evenings and theme nights are frequent high points. The hotel's team of chefs is dedicated to widening everybody's gastronomic horizons. A sumptuous selection of hot and cold delicacies, cooked to perfection and served with finesse is enough to tempt even the most reluctant palate.
THE ARTEMIS RESTAURANT
This is the main restaurant of the hotel where you can enjoy our exquisite full buffet breakfast. In the evening you can try our delicious buffet theme nights including Cyprus night with live music and dancing, Chinese night, Italian night, Carvery night etc. During the summer period enjoy your breakfast or dinner in the elegant atmosphere of the Artemis Terrace with superb views.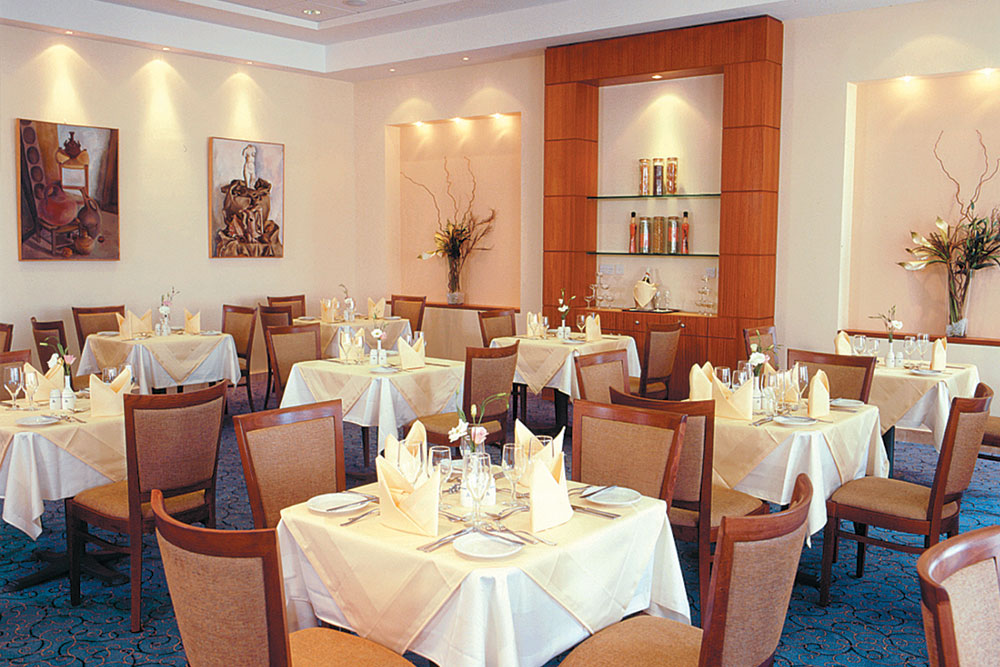 THE MYTHOS SNACK BAR
Located by the main outdoor swimming pool, Mythos Snack Bar is an elegant place to relax and admire the panoramic view of the Mediterranean Sea whilst enjoying either a buffet lunch or an a la carte menu, freshly made sandwiches, variety of salads , delicious pastas as well as long cool drinks and other beverages.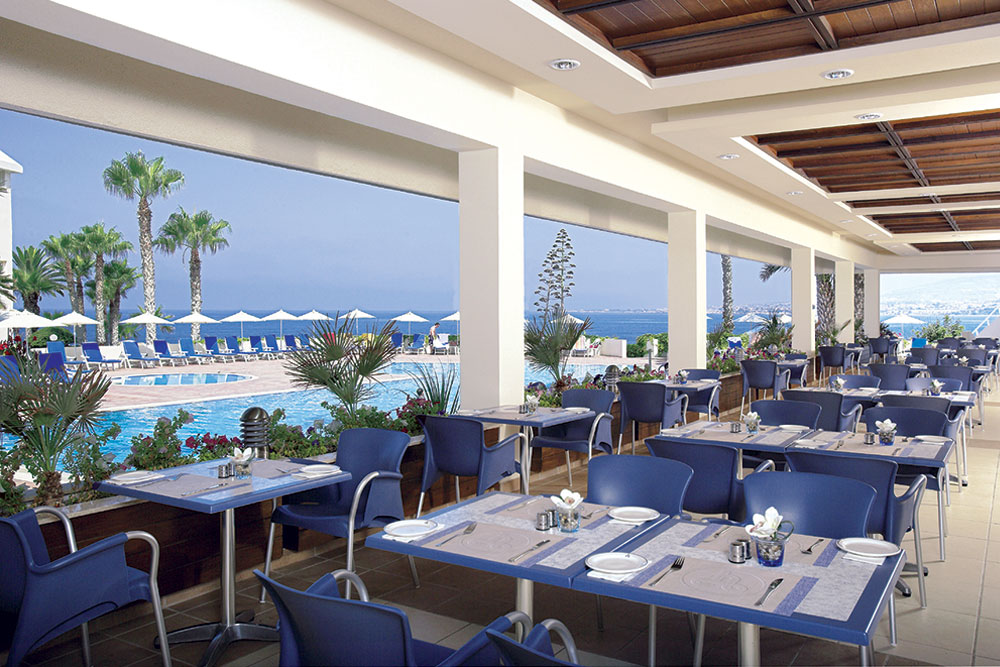 THE IRIS RESTAURANT
Located at the Olympian Wing the Iris restaurant serves a rich buffet Breakfast. It also offers a wide selection of refreshments and snacks giving you the opportunity to indulge in the spectacular view of the bay directly below.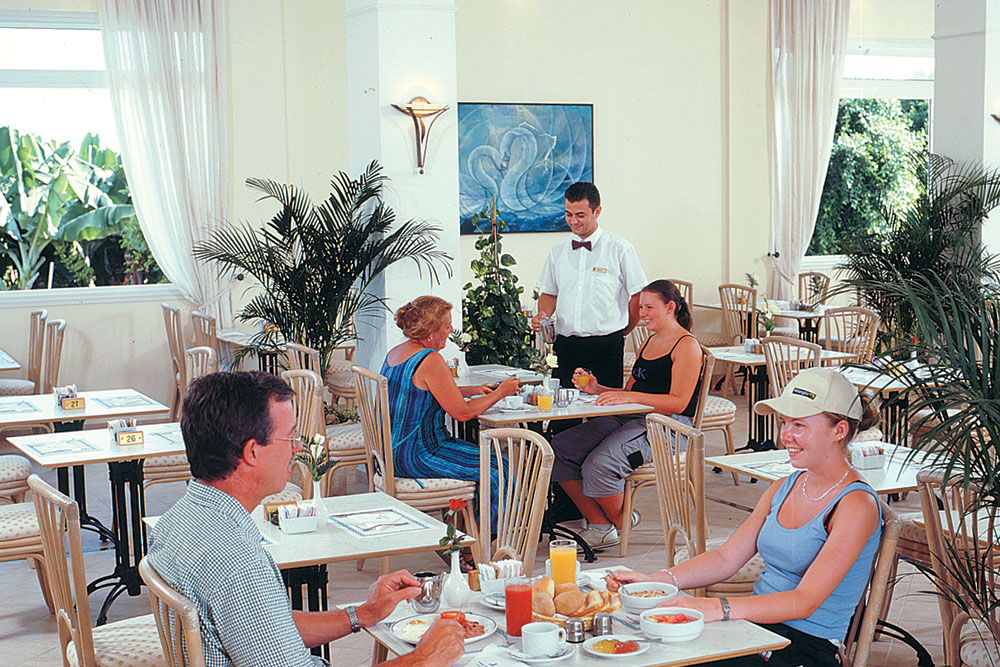 The ARGONAUT BAR
This is the main cocktail bar offering a variety of local and international drinks as well as imaginative and fanciful cocktails in a cosy and relaxed atmosphere. Open till the early hours, it is the perfect way to end a perfect day.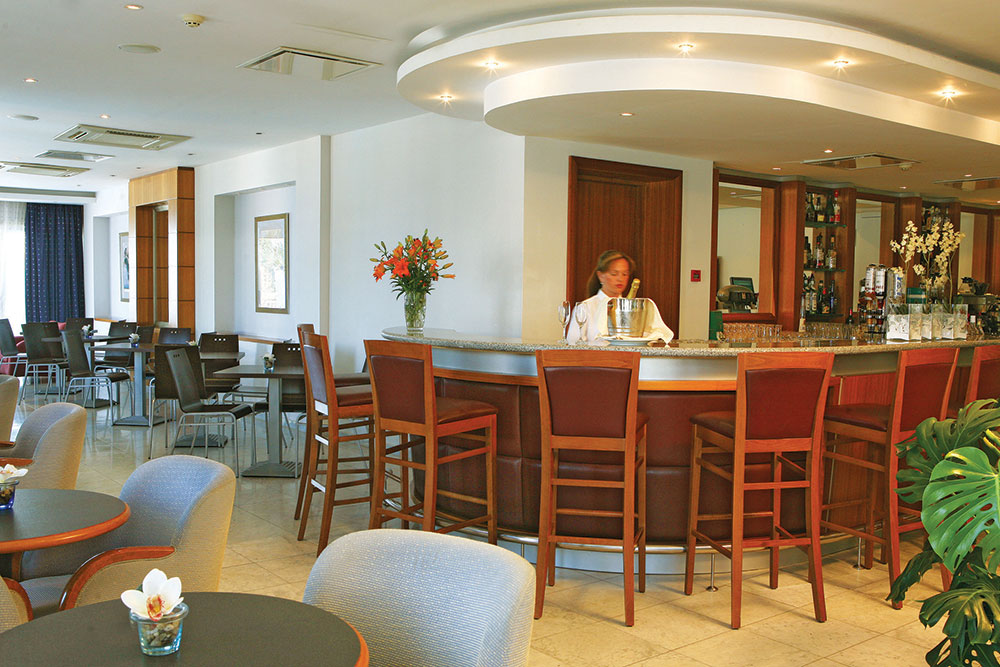 The BEACH BAR
Right by the surf of the sea this bar is open throughout the day serving the adventurous swimmers a variety of drinks and delicious snacks.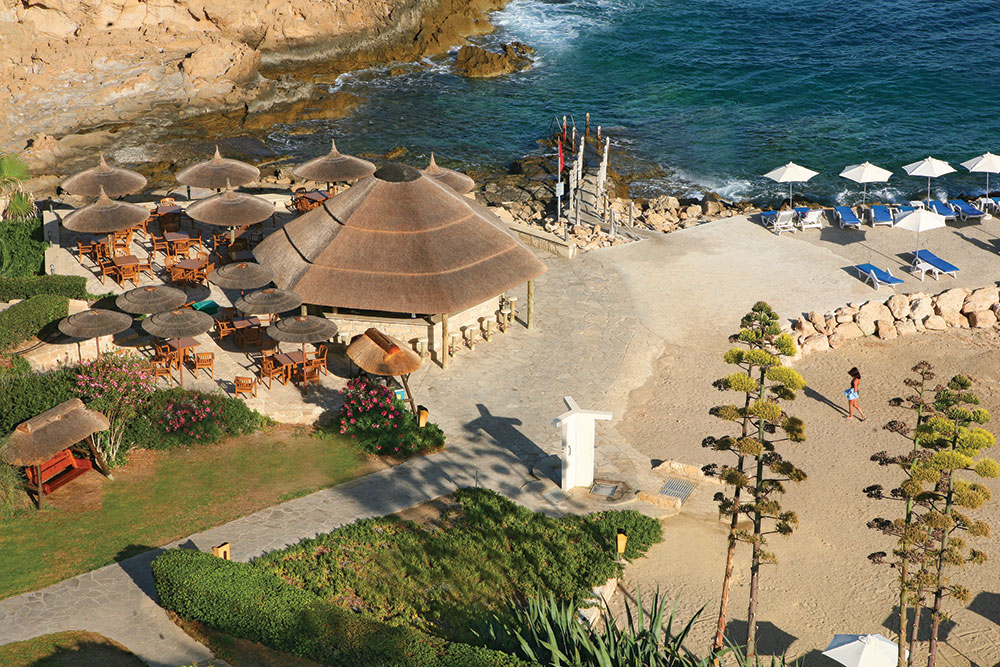 The OLYMPIAN BAR
This is the poolside bar at the Olympian Wing that makes sure that nobody gets thirsty whether relaxing or swimming. Soak up the rays of the sun and enjoy long cool drinks.